Secure checkout with these payment options
Our Can Coolers are perfect for weekend barbeques, laying by the pool or sitting beachside with friends! Simply push your can down into the cooler, crack it open and sip. To remove your empty can, twist off the top ring and easily pull it out. Our 12 oz can coolers are made with food-grade 304 stainless steel and will keep your beverages chilled up to 9 hours. They work perfect with White Claw, Truly, Red Bull, Corona Light, Michelob Ultra, and other 12 oz cans.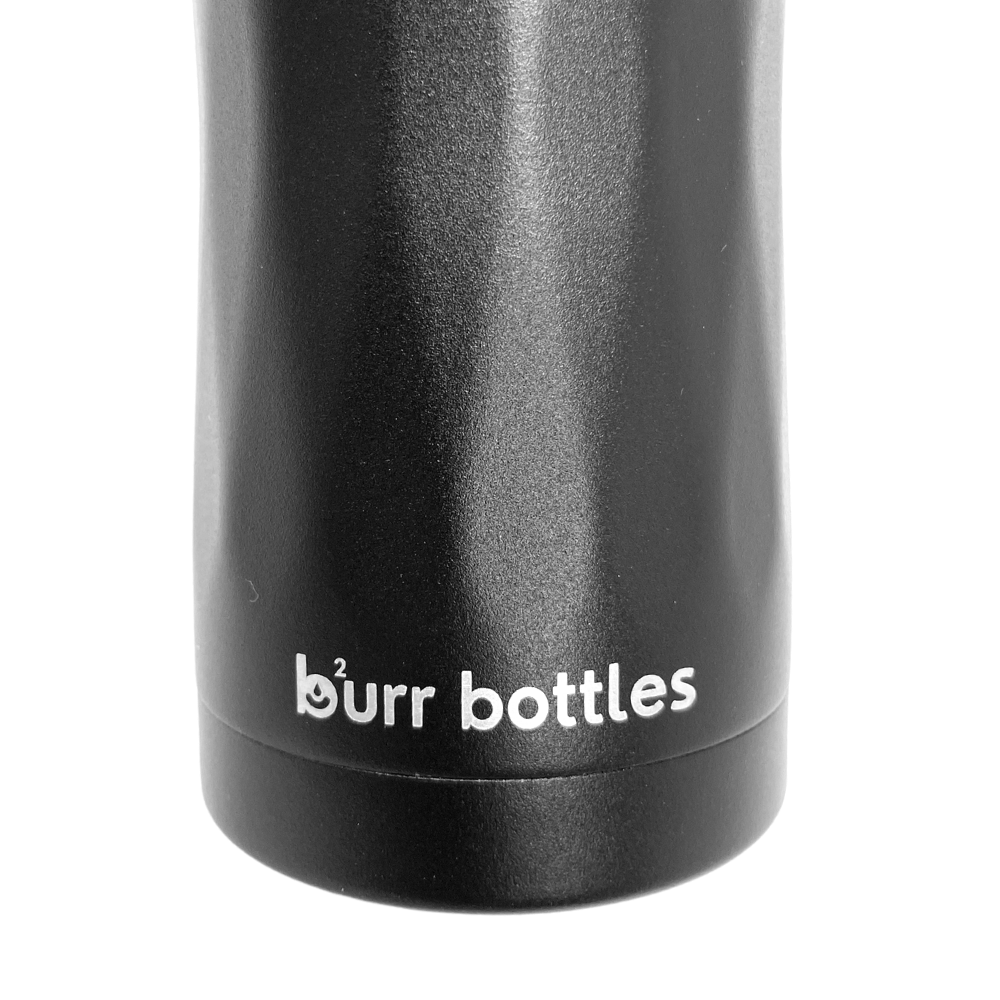 1. High-quality materials and design
Our can coolers are crafted from the finest 18/8 stainless steel available. They will never rust or leave a bad metal taste in your mouth.
Can Coolers
Our double wall insulated technology keeps 12oz cans ice cold up to 9 hours and your tea or coffee hot up to 2 hours.
Powder Coated
Our can coolers feature a slip-free powder coated layer for vibrant colors that won't fade.
Please note: Do not place in dishwasher or microwave. Wash by hand.
Our caps and lids are BPA free so you can drink freely without all the toxic chemicals in standard plastics.
3. Double Wall Insulation
Each can cooler has double walled insulation with a vacuum seal to keep your water, wine, beer, soda, tea, coffee, etc. exactly the way you like them. With our insulation technology, your bottle and can cooler will stay condensation free.

Other's trust burr bottles
The quality of my can cooler is unmatched! They also have the cutest colors you can choose from. They gained a life long customer!
I was honestly skeptical at first because of the price but, they weren't kidding about the quality! It keeps my water cold all day which is great going from the office to the gym.
I had a chance to sample a bottle as well as a can cooler and can definitely say the quality exceeded my expectations. I absolutely loved the colors and especially the glitter on the rose gold one.
To be honest I am a huge fan of Hydroflask, but after I tried these water bottles, I won't waste money on another expensive bottle. You can't beat the price and quality of them. 100% recommend.
I have been looking for a water bottle that keeps my water cold when I am hiking all day. I also refuse to spend more than $20 on a water bottle so I am so happy that I was able to find one that keeps my water cold all day and doesn't break the bank.
I was iffy to buy from this site but I would rather support a small business than a major company and I was not disappointed. Price and quality is great!
I own a small company and I am always looking for gifts to give my employees. I tried out one of the water bottles to check out the quality and I am so happy with it! I can't wait to gift them to my employees!
Frequently bought together